Do-it-Yourself STEAM Activity Kit | Learn Chemiluminescence, Phosphorescence & Fluorescence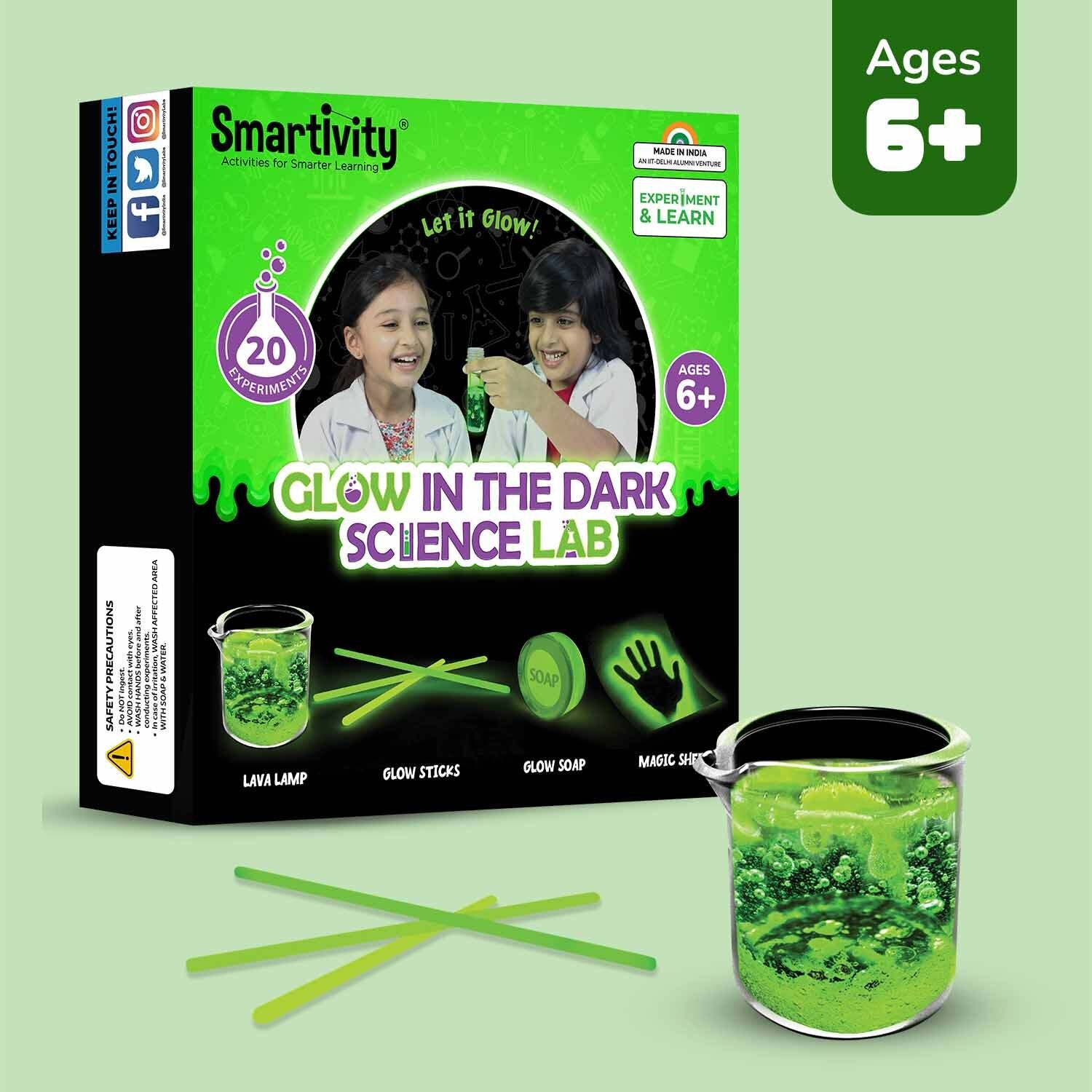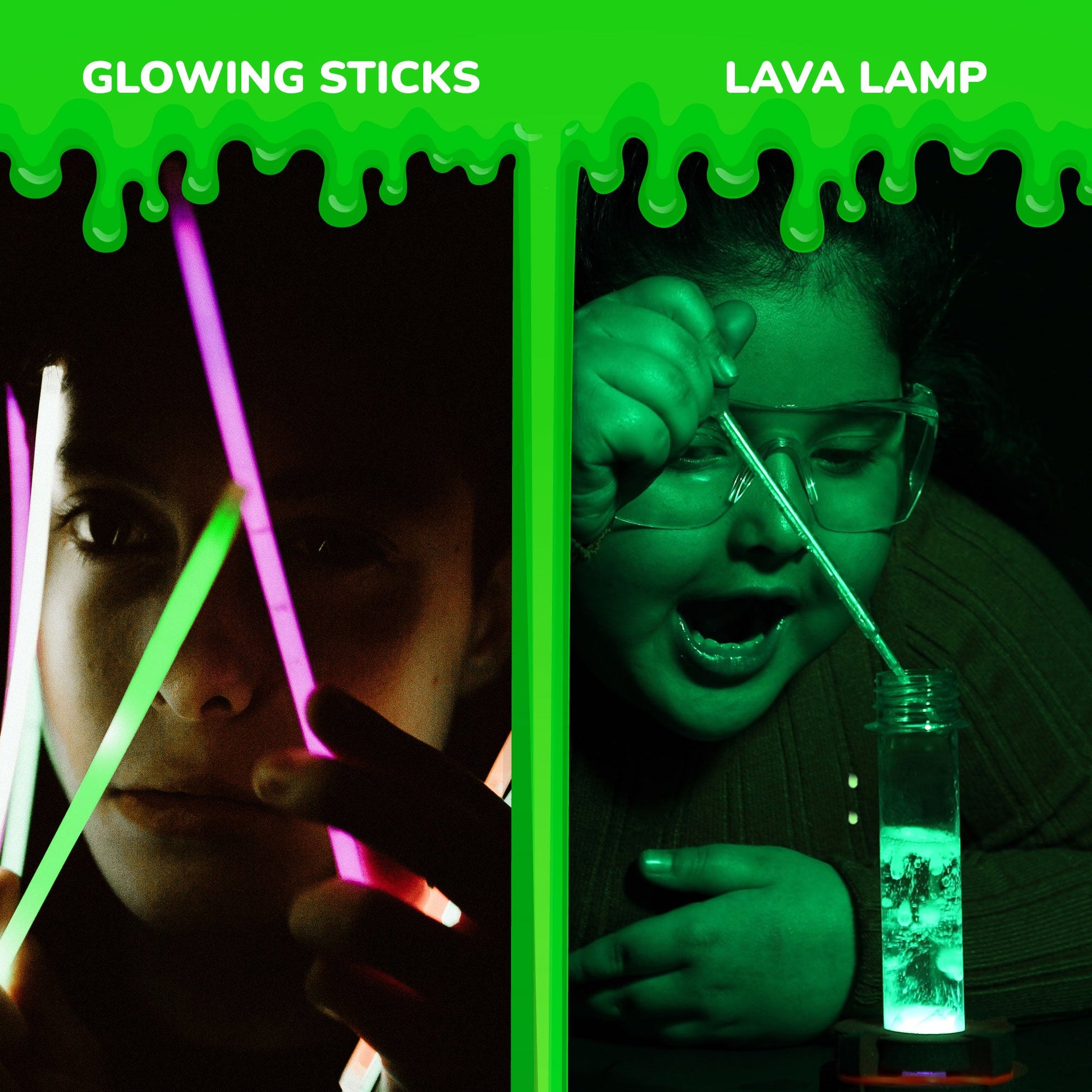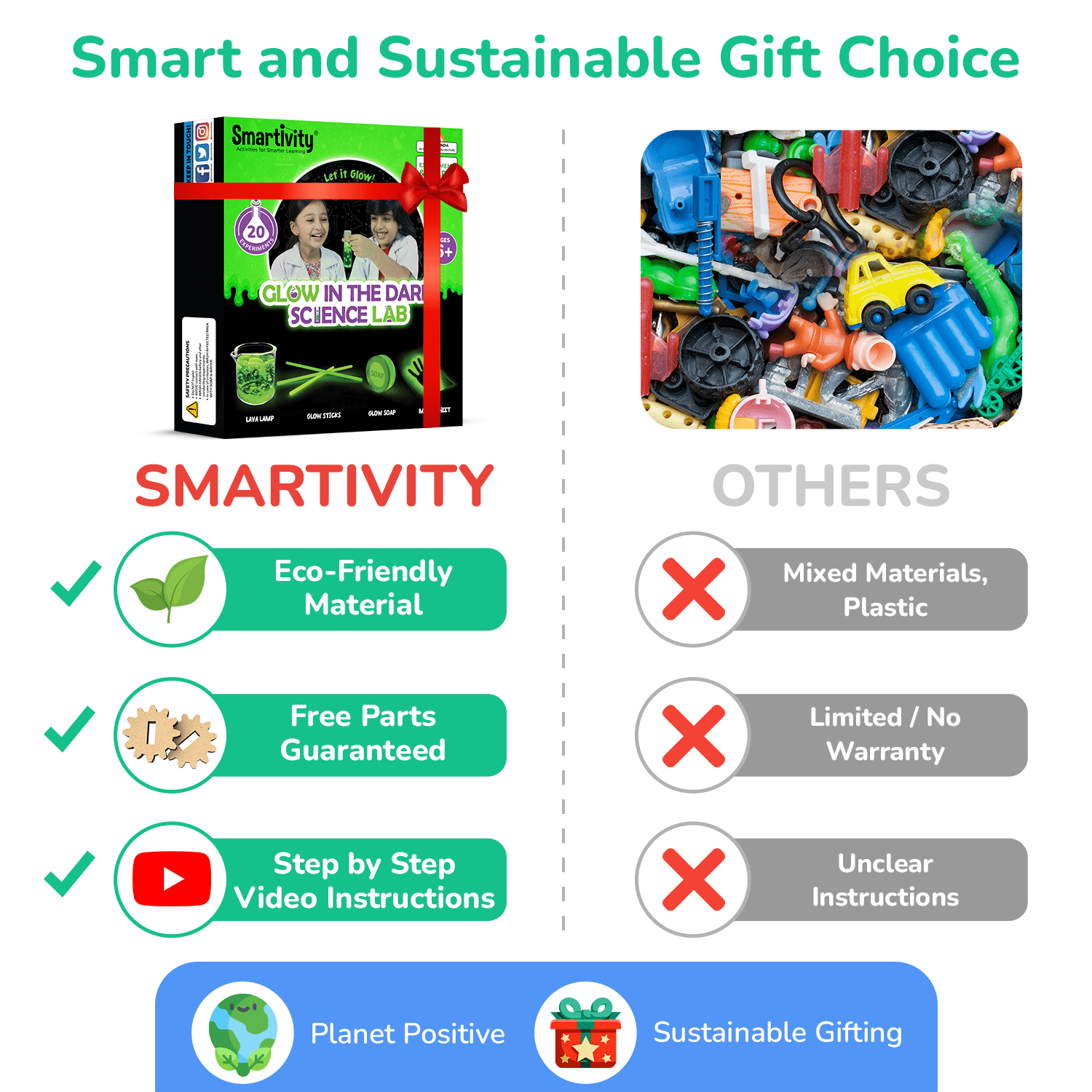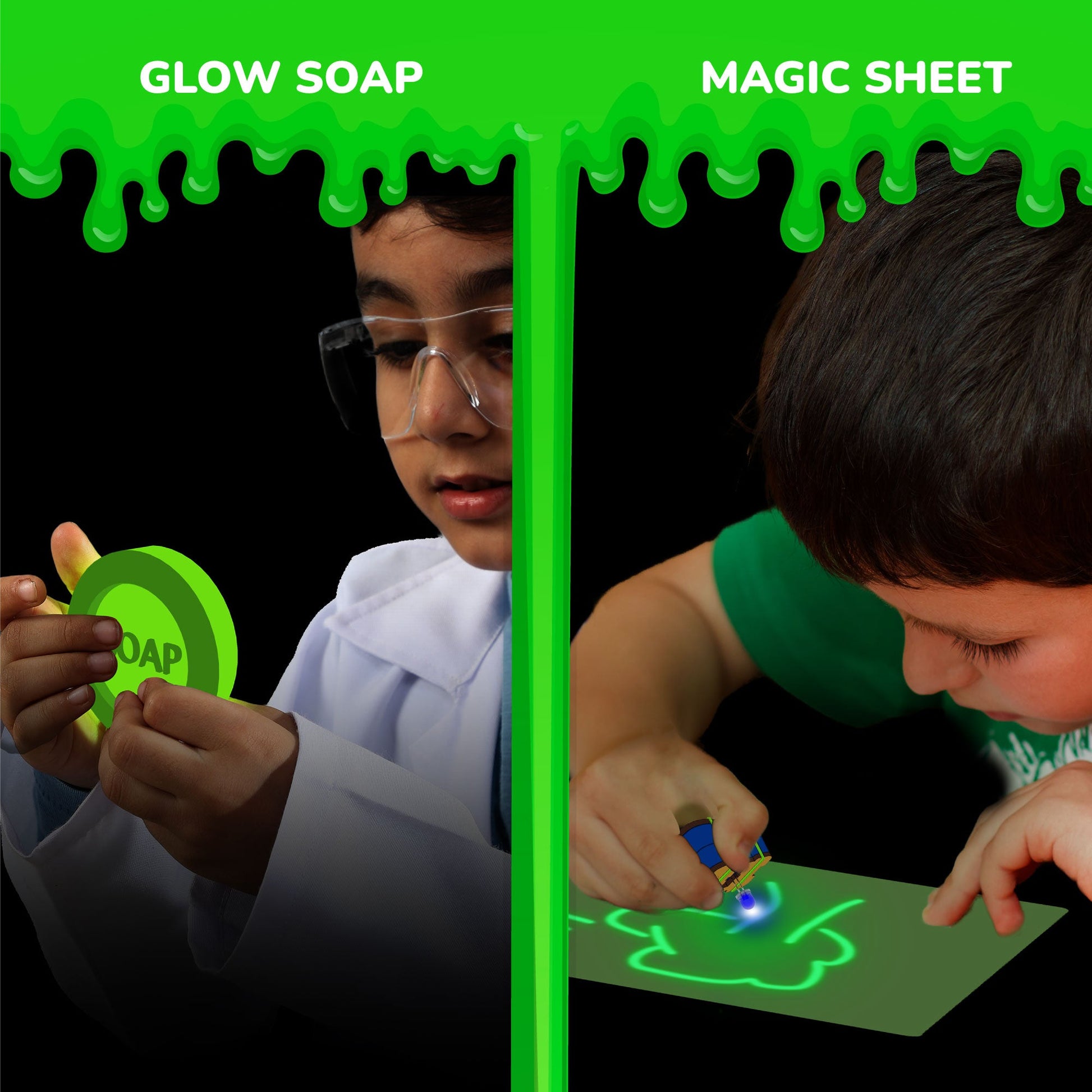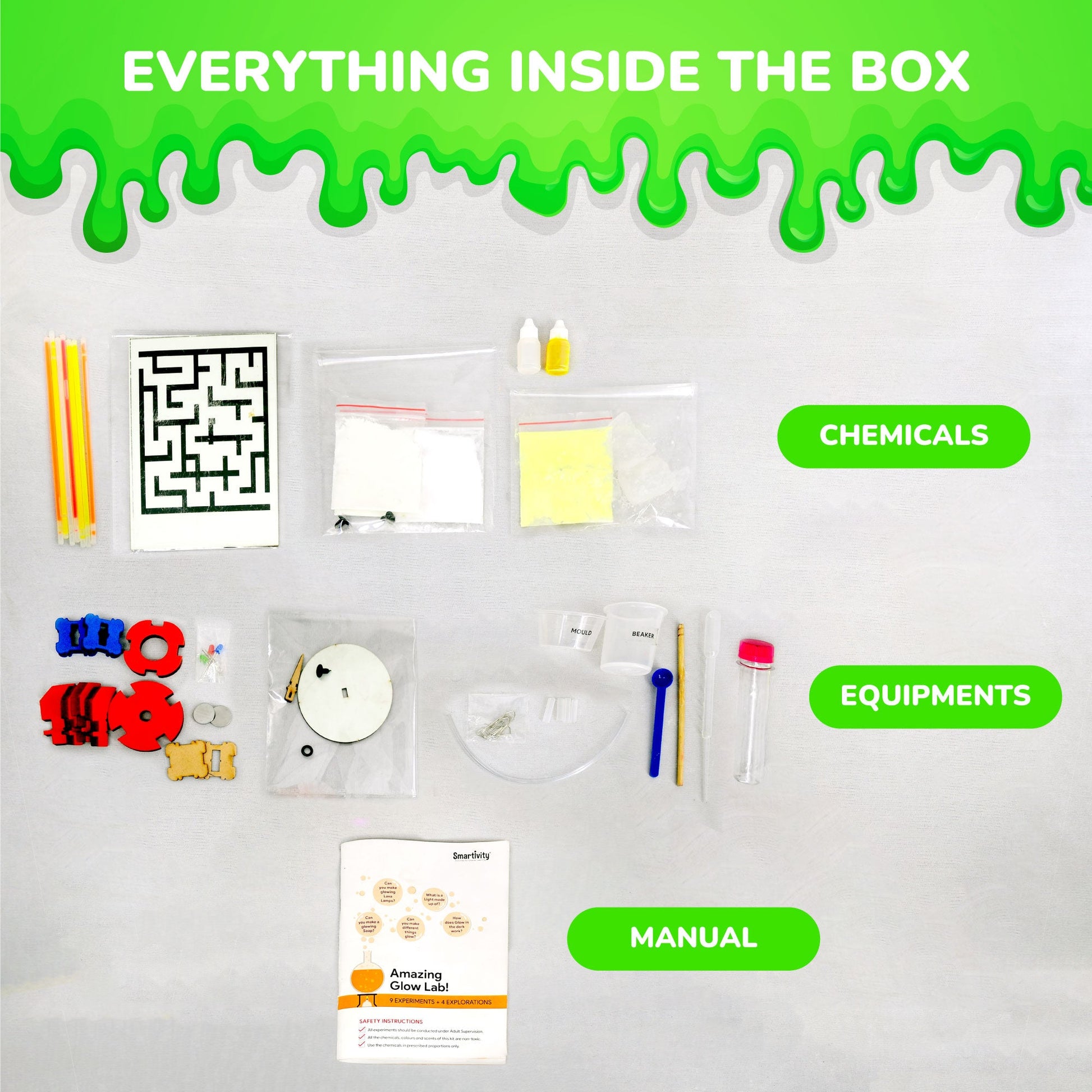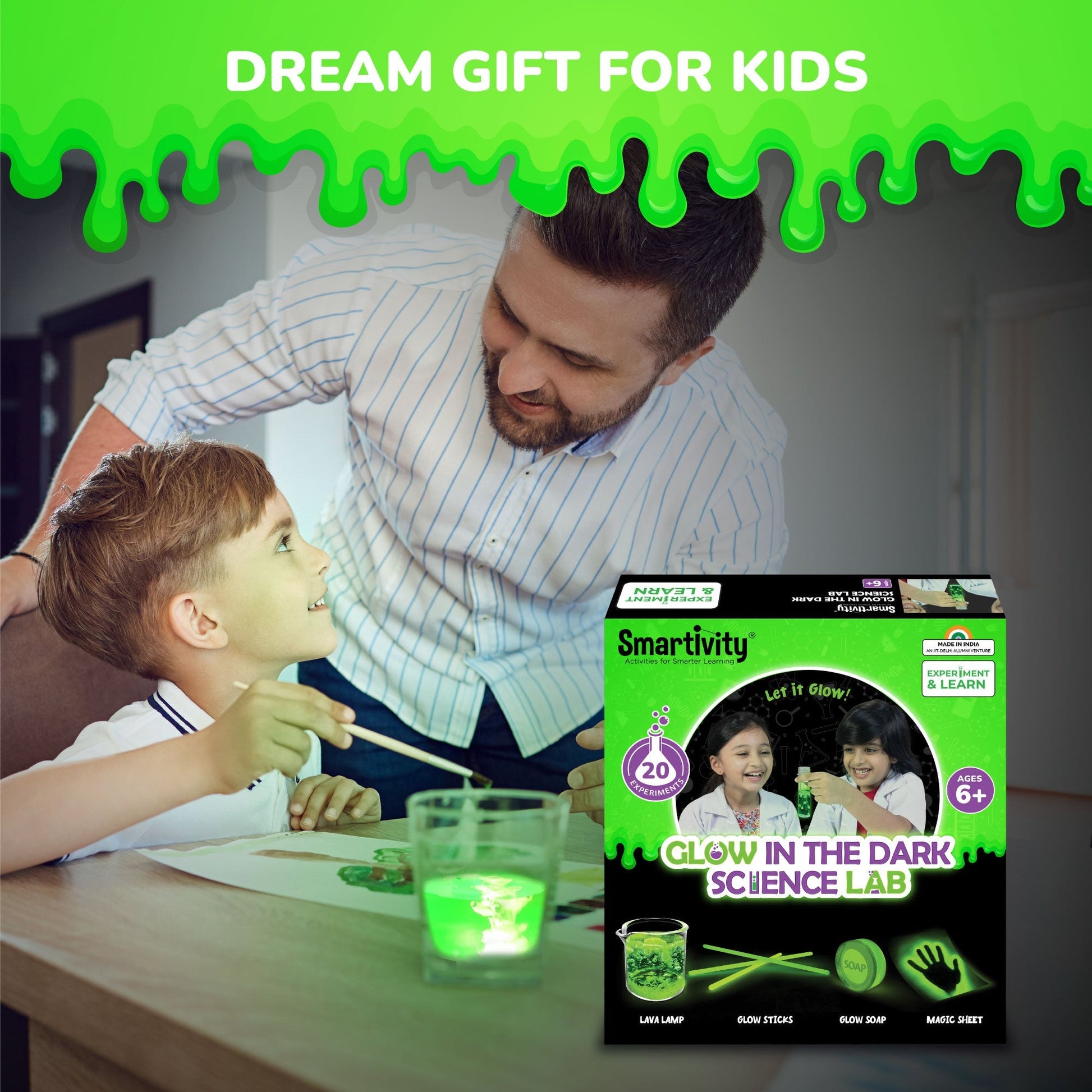 Bring out the alchemist in your kid as they try their hands in conducting home experiments on Chemiluminescence, Phosphorescence, Fluorescence. This 20-in-1 Glow Chemistry Science Kit allows your kid to create dark lava lamps, make fun DIY soaps, and write glow-in-the-dark messages - just to name a few glowsome experiments.
Offers
Extra ₹100 off above ₹1,499

Extra ₹200 off above ₹2,499

Extra ₹400 off above ₹4,999

Extra ₹600 off above ₹7,499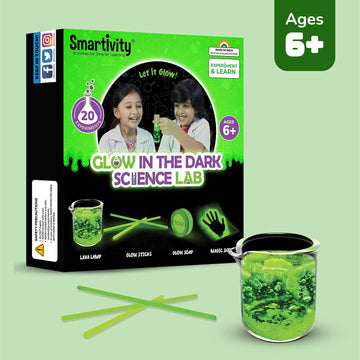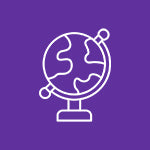 Present in more then 33 countries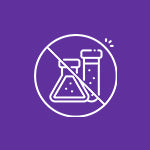 Safe and non-toxic designs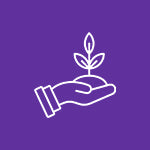 Mode from eco-friendly materials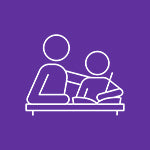 6 million+ happy customers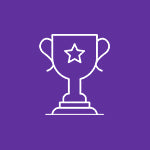 Winner of multiple global awards
Love From Our

Smartivity Family
Hands-on learning for 6-8 years
This DIY Glow in the Dark science lab is the perfect experiment kit for my niece who is in the age range of 6- 8 years. If you are like me, stuck, trying to find the perfect kit for your loved ones, then your search stops here. Pick this Glow-in-the-Dark science lab and watch the magic happen in front of your eyes. This wonderful and truly amazing kit is designed to be built from scratch so that my child can experience the joy and confidence of building something personal with his hands. He can build lava lamps, glow soaps, glow sticks, and much more. He also gets to learn about the different kinds of luminescence like chemo luminescence, phosphorescence, and fluorescence.
A good experience to children
A good experience to children
Glow in the Dark Science Lab | 6-10 Years
Nice
It is really a nice product!