DO-IT-YOURSELF DESIGN KIT | LEARN DESIGNING, STAMPING, FOLDING, CLAY MODELLING, ORIGAMI & MORE | BOOST CREATIVITY
Meant for all the budding artists and designers in the making, Smartivity Art 'n' Craft Studio is the perfect kit to deep dive into the creative world. Filled with 7 unique art- and craft-based activities, this kit comes with loads of learnings and oodles of artsy fun. 
From mixing and matching tracing plates to building a pop-up house, from creating oh-so-cute clay models to making your very own origami creatures, this kit is unlike any other. Order one for your kid and see them unleash the creative side
Offers
Extra ₹100 off above ₹1,499

Extra ₹200 off above ₹2,499

Extra ₹400 off above ₹4,999

Extra ₹600 off above ₹7,499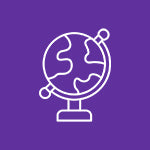 Present in more then 33 countries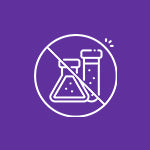 Safe and non-toxic designs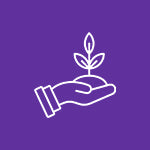 Mode from eco-friendly materials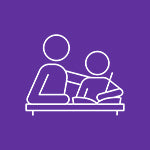 6 million+ happy customers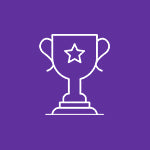 Winner of multiple global awards
Love From Our

Smartivity Family
Get your little one's creative juices flowing.
Loved this DIY design kit. For my child, this is the perfect activity kit. He simply loved it from the moment he got it. Thank you Smartivity for this! Not only did I love what's inside the box but even the package it comes in is super attractive. You can learn all sorts of activities such as designing, stamping, folding and clay modeling, origami, and much more. One can easily get those creative juices flowing with these activities. I highly recommend this to anyone looking to find creative activities for their school-going kids. What is even better is that anyone can benefit from this DIY kit. It is meant for all budding designers as well as artists. Go for this exciting package if you are one yourself!
Great product at a great price!
Smartivity's Art n Craft studio is the perfect package for those looking to swim in the ocean of creative activities to get their creative juices flowing. This package is filled with 7 unique arts n craft activities which are exciting and fun-filled. Not only that, it comes at a discount of up to 30 percent only if you buy directly from the website. Surely this should encourage people to give it a try! You won't be disappointed, I promise!
Great DIY kit
This wonderful and truly amazing do-it-yourself kit is designed to help kids learn design-related stuff. This kit comes with an easy-to-understand instruction manual for parents and children. Additionally, there are also video links that are provided. This product is truly worth every penny you invest in it. It is made for children in the 5 to 8-year-old group.
Easy and mess-free
What I find to be great about their products is that Smartivity toys are so easy to build and mess-free. That's right! Rubber bands are used to hold the MDF parts together which allow for easy assembling and reassembling of toys. Not only this, if you manage to break any piece, or misplace any part, you can always request a new one as the company offers lifetime free parts replacements. My son owns as many as 7 Smartivity products. This art and craft kit is a great addition to his collection.
A bit too expensive!
I did not like Smartivity's Art and Craft Kit at all. I found the product to be a bit too expensive. The price is not at all affordable for middle-class people like me. I would think twice before recommending this product to anyone. If you are looking to buy a design kit for your little one, then there are far better products in the market that you can try out.
Yes, Smartivity designs build-from-scratch toys to make children experience the confidence and joy of creating their own projects.
Yes, all Smartivity toys come with a well-guided, easy to comprehend instruction manual with step-by-step instructions to follow. Along with written instructions, video links on how to construct the toys are also available.
No, all Smartivity toys are mess and glue free. We use rubber bands to hold the MDF parts together, allowing for easy assembling and reassembling of the toys.
We offer lifetime free parts replacement and if you ever break or misplace a part or the manual, request for a new one at
here
As an ecologically conscious company, we use eco-friendly products. Our core material is premium quality Medium-density fibreboard (MDF) which is made from re-engineered wood fibres.
Yes, we are an IIT Delhi alumni initiative and our toys are 100% made in India. Our toys are designed in-house and we have design patents on them.
Our newly launched toys are already taking the world by storm. You definitely don't want to miss out on these!