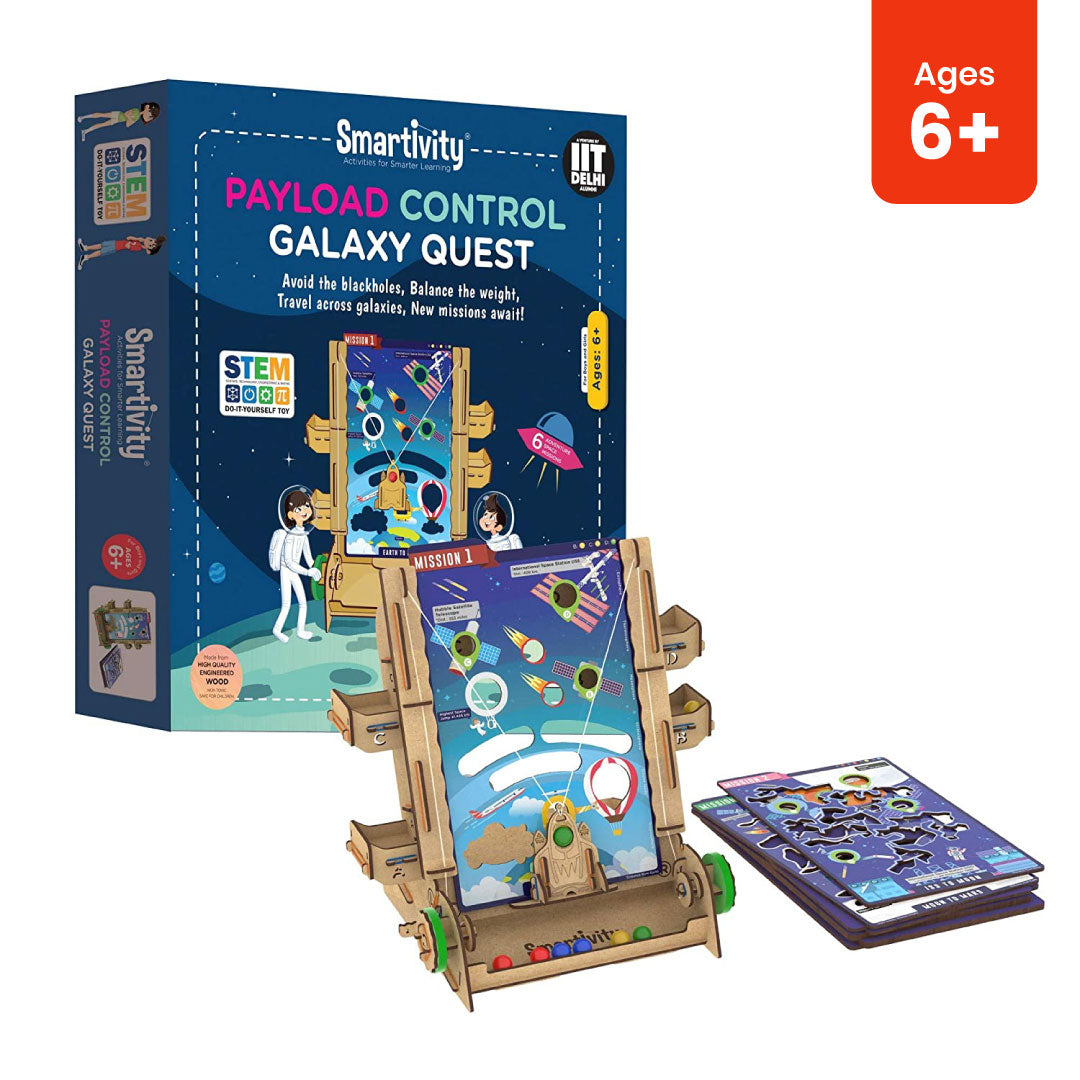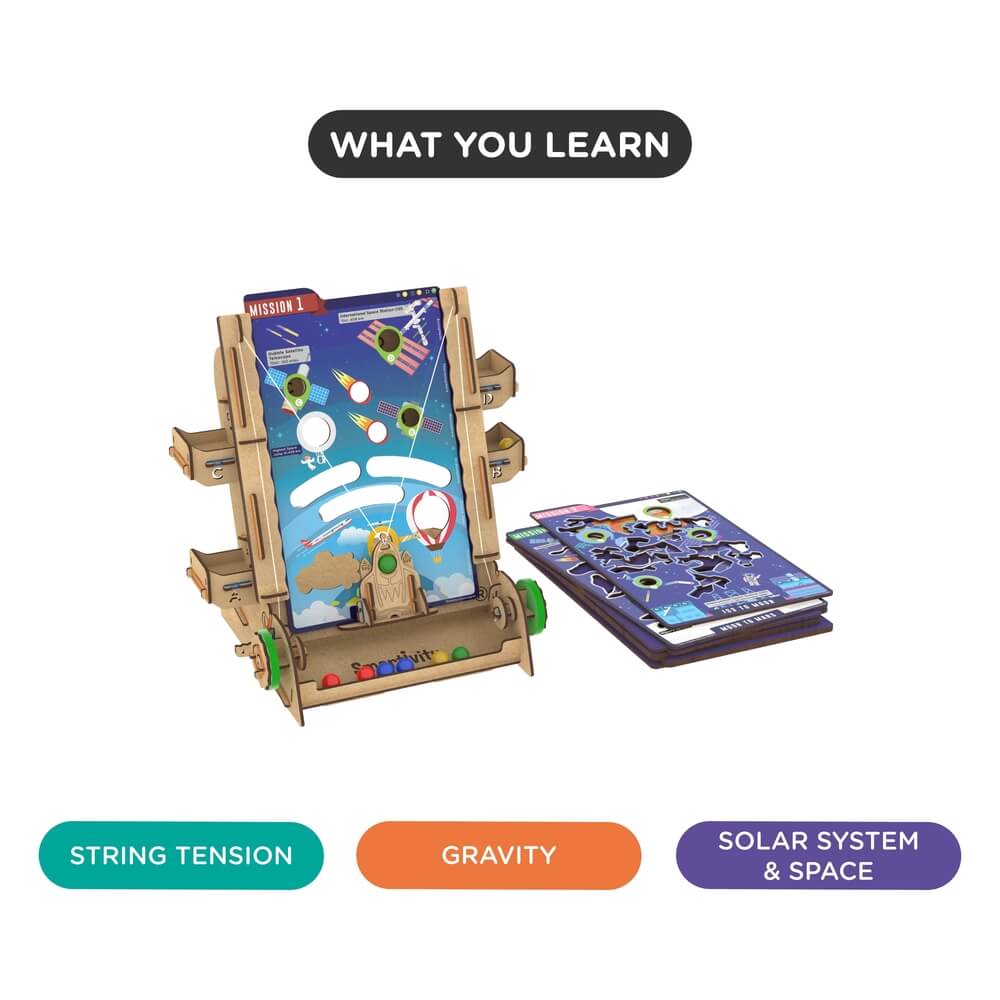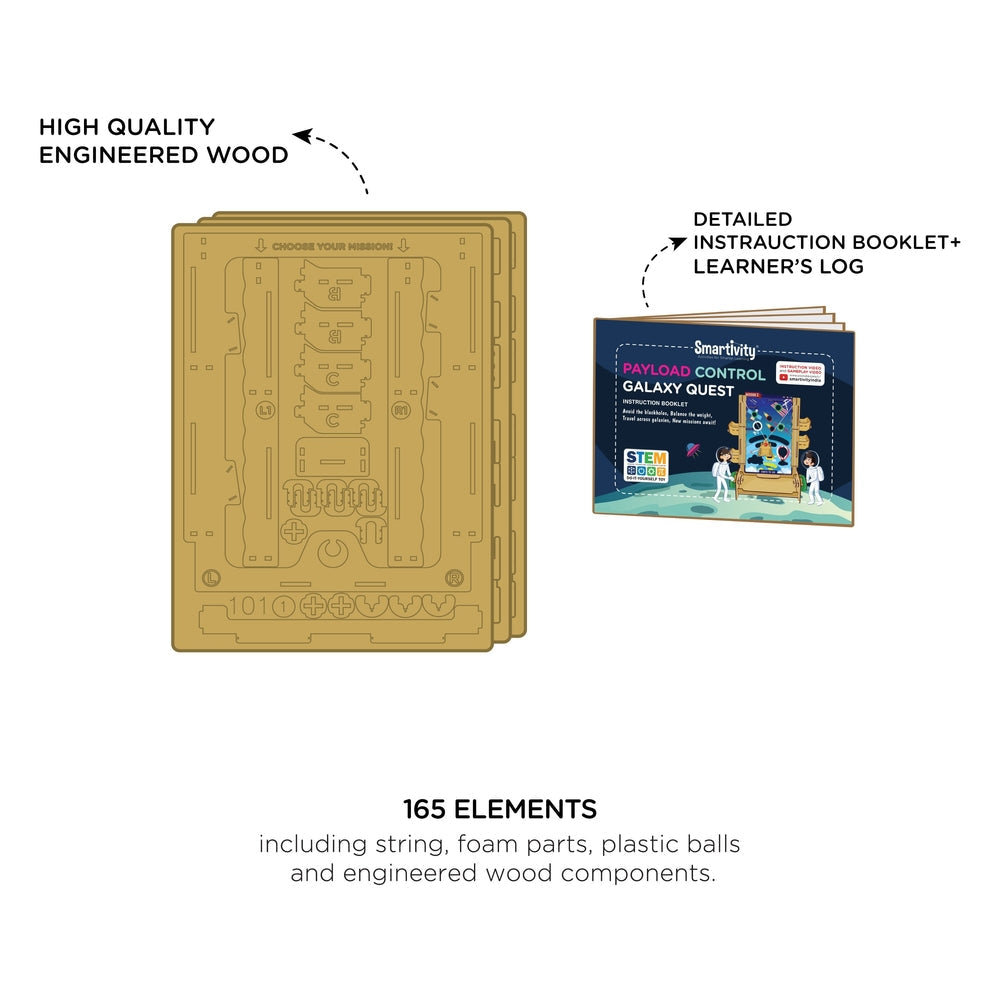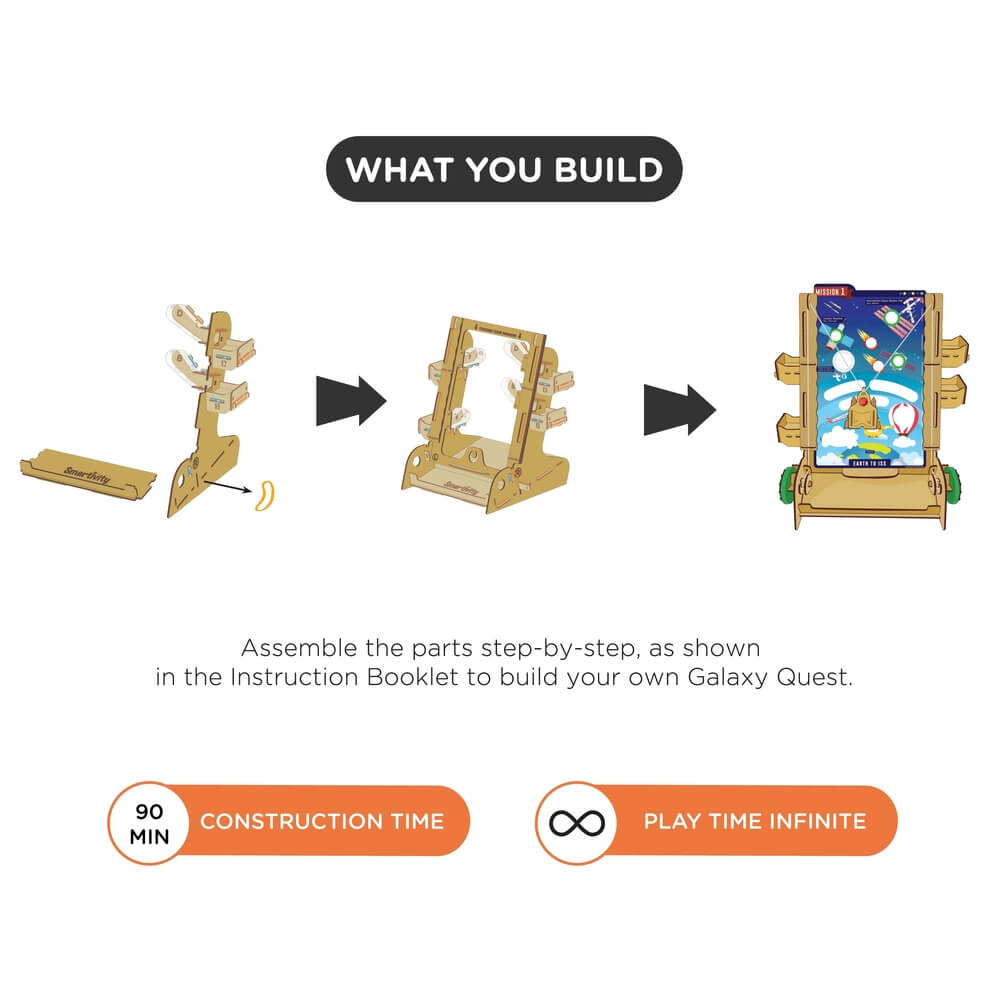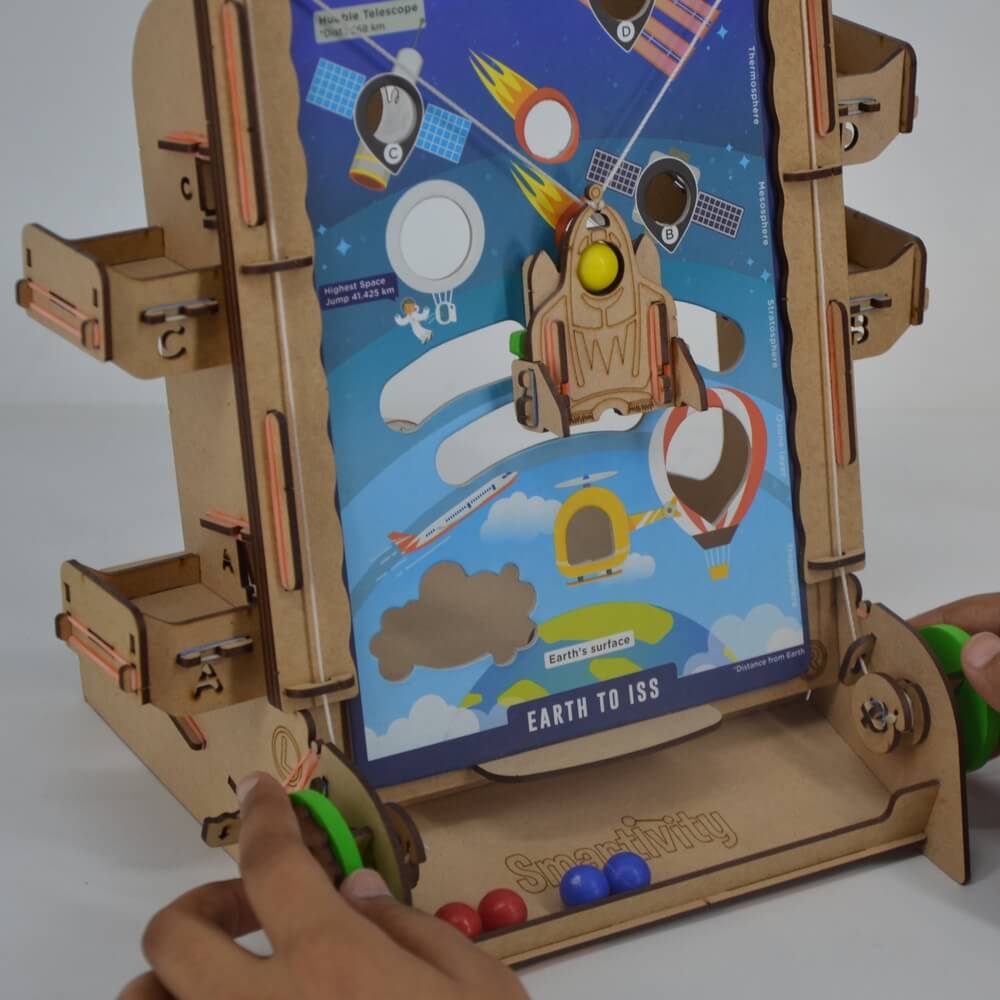 Ready for an interstellar journey? 
Discover the Smartivity Payload Control Galaxy Quest—an engaging adventure that acquaints your child with the wonders of pulley mechanisms, momentum transfer, and tension. Embark on a mission to transport payloads to distant destinations across the cosmos.
Beginning with a simpler task, this interactive construction set guides your child through six progressively intricate game boards, demanding heightened focus and adeptness.
As they navigate this journey, they'll delve into the Earth's atmospheric layers, explore the planets of our solar system, traverse diverse galaxies, and even venture into a realm of limitless imagination. The countdown has commenced.
Get ready to gear up!
Offers
Extra ₹100 off above ₹1,499

Extra ₹200 off above ₹2,499

Extra ₹400 off above ₹4,999

Extra ₹600 off above ₹7,499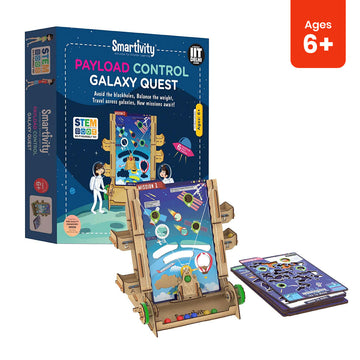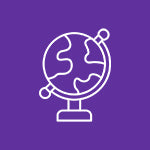 Present in more then 33 countries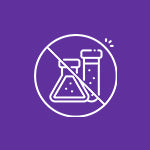 Safe and non-toxic designs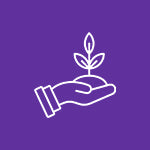 Mode from eco-friendly materials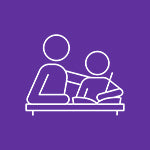 6 million+ happy customers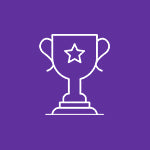 Winner of multiple global awards
Love From Our

Smartivity Family
Very Good substitute for screen based games.
Very good substitute for screen based games. Children learn while doing activity which not only helps to retain the information but also improve hand eye coordination.
Yes, Smartivity designs build-from-scratch toys to make children experience the confidence and joy of creating their own projects.
Yes, all Smartivity toys come with a well-guided, easy to comprehend instruction manual with step-by-step instructions to follow. Along with written instructions, video links on how to construct the toys are also available.
No, all Smartivity toys are mess and glue free. We use rubber bands to hold the MDF parts together, allowing for easy assembling and reassembling of the toys.
We offer lifetime free parts replacement and if you ever break or misplace a part or the manual, request for a new one at
here
As an ecologically conscious company, we use eco-friendly products. Our core material is premium quality Medium-density fibreboard (MDF) which is made from re-engineered wood fibres.
Yes, we are an IIT Delhi alumni initiative and our toys are 100% made in India. Our toys are designed in-house and we have design patents on them.