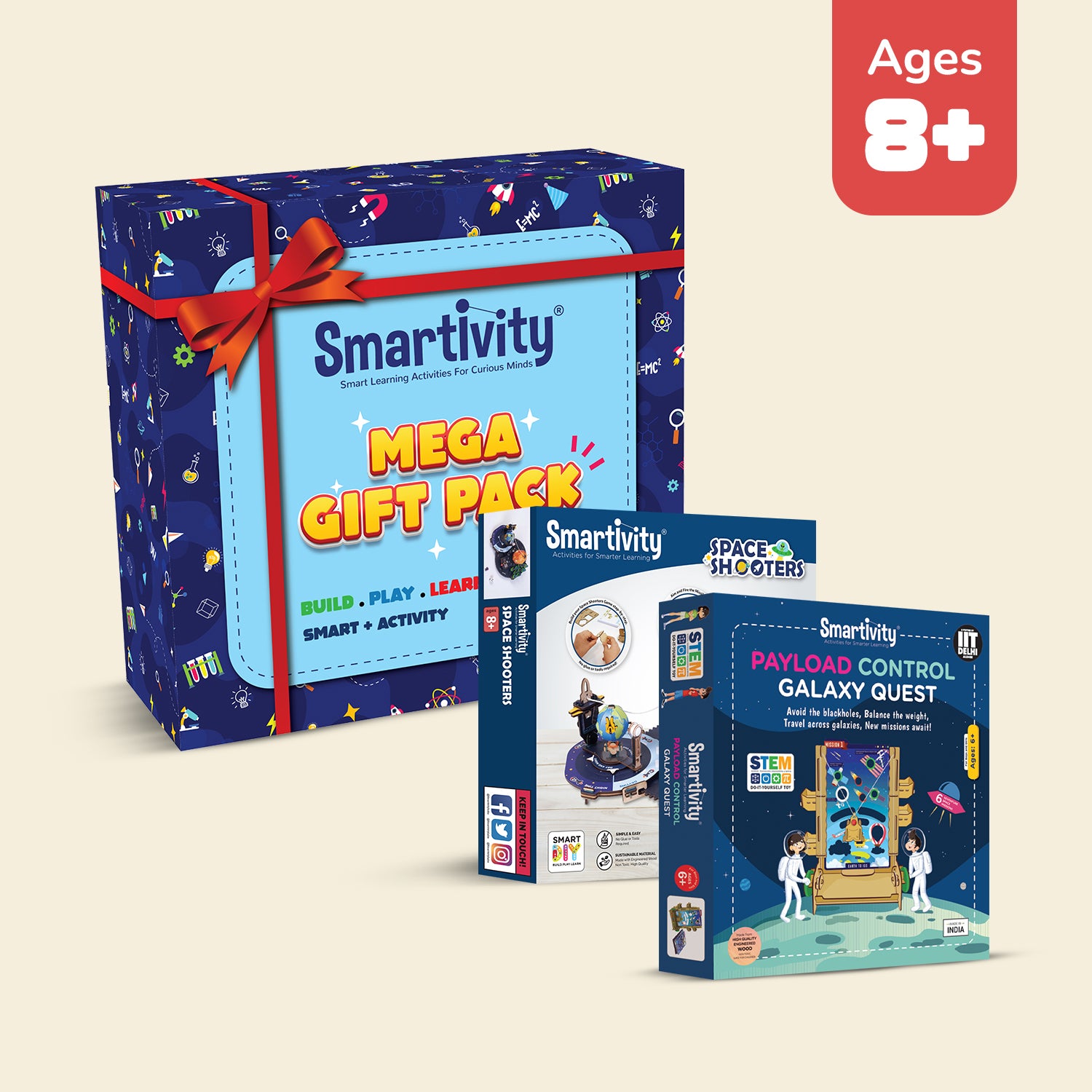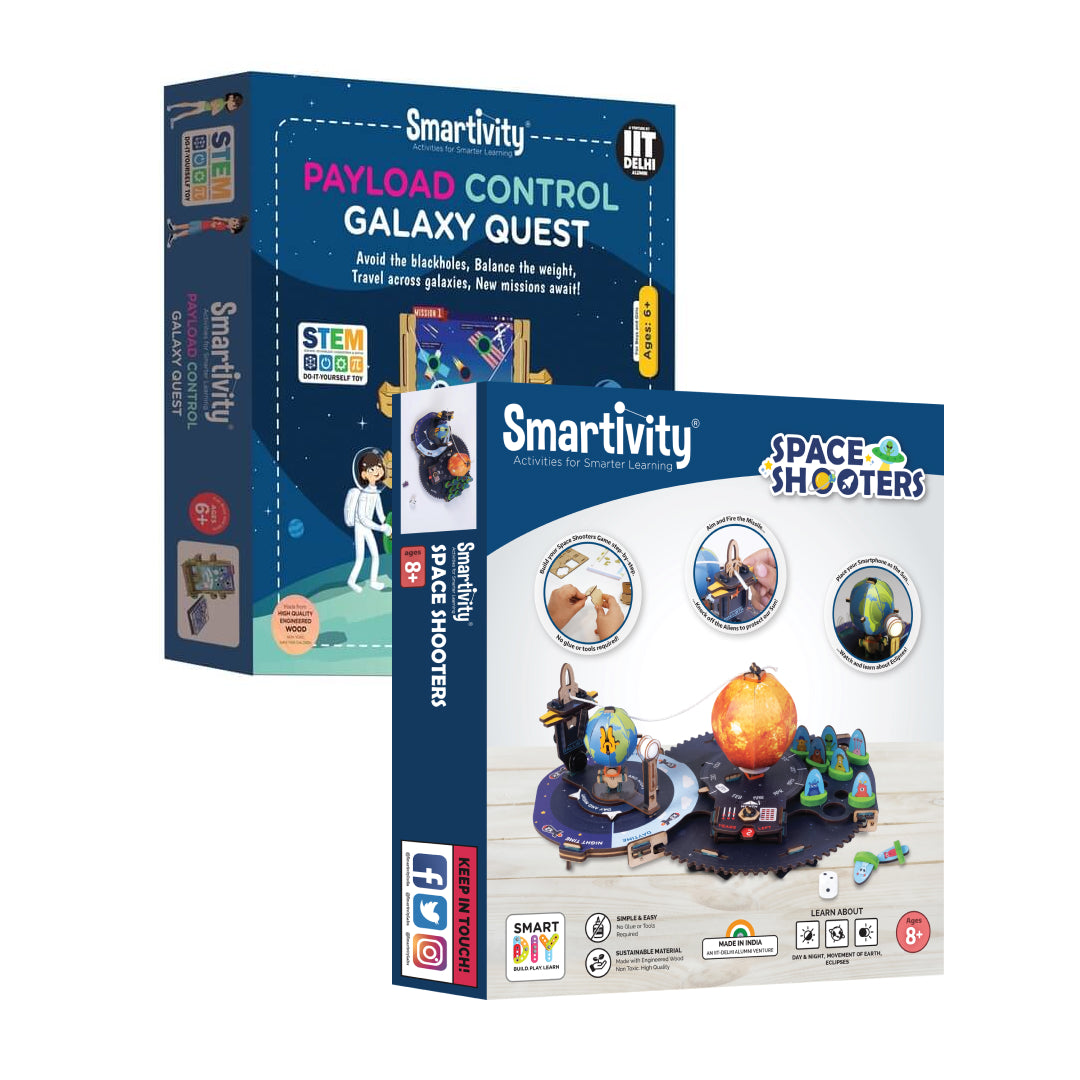 SPACE SHOOTER

The Aliens are coming! And only you can shoot them down. Take your position aboard the defense station in high orbit, lock your missiles, follow the launch rules and fire away! Blast off the invading aliens to save the solar system'??ǝ This amazing STEAM Educational Construction Toy blends the excitement of a shooter game with core learning of concepts like Day & Night, Eclipses, Planetary Gear Mechanism, and Earth'???s Rotation.

So gear up! And, launch off on an exciting adventure in space with Smartivity Space Shooters. And remember, the Doomsday Clock is ticking!

PAYLOAD CONTROL GALAXY QUEST

For 6 to 8 year old Girls and Boys Concepts at Play - Gravity, Solar System and Space, Dual-spool Mechanism Developed with inputs from 100+ kids, New Launch! Want to go on a journey across space? All you need is focus, control and concentration... Smartivity Payload Control Galaxy Quest introduces your child to the concept of pulley-mechanism, momentum transfer and tension as they go on a mission to deliver payloads to different destinations across the universe. Starting with an easier mission, the construction toy takes your child through 6 gameboards of increasing complexity, demanding greater focus and dexterity. Through the process, they are introduced to the layers of earth's atmosphere, the planets of the solar system, different galaxies and a fantastical universe beyond. The countdown has started. Time to suit-up!