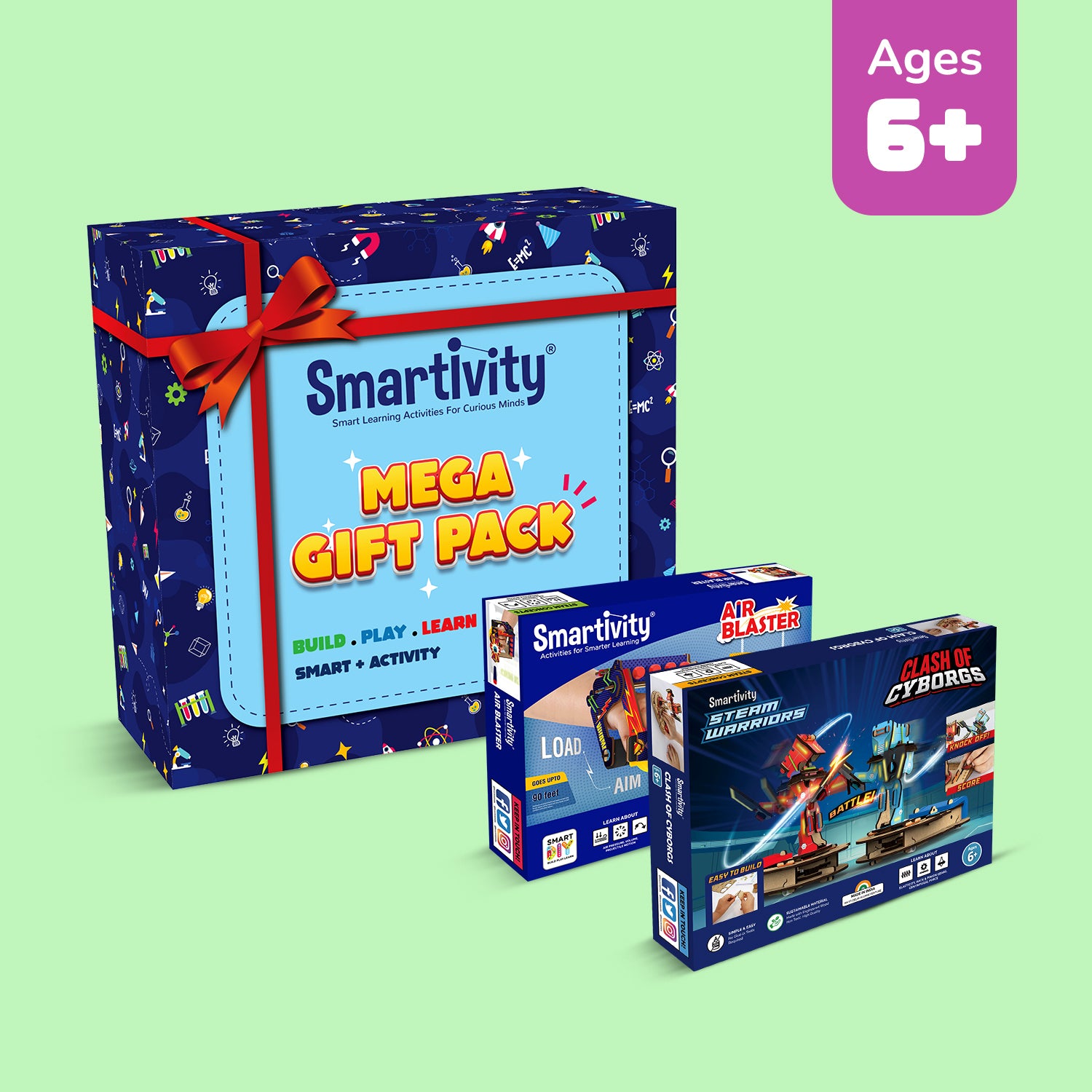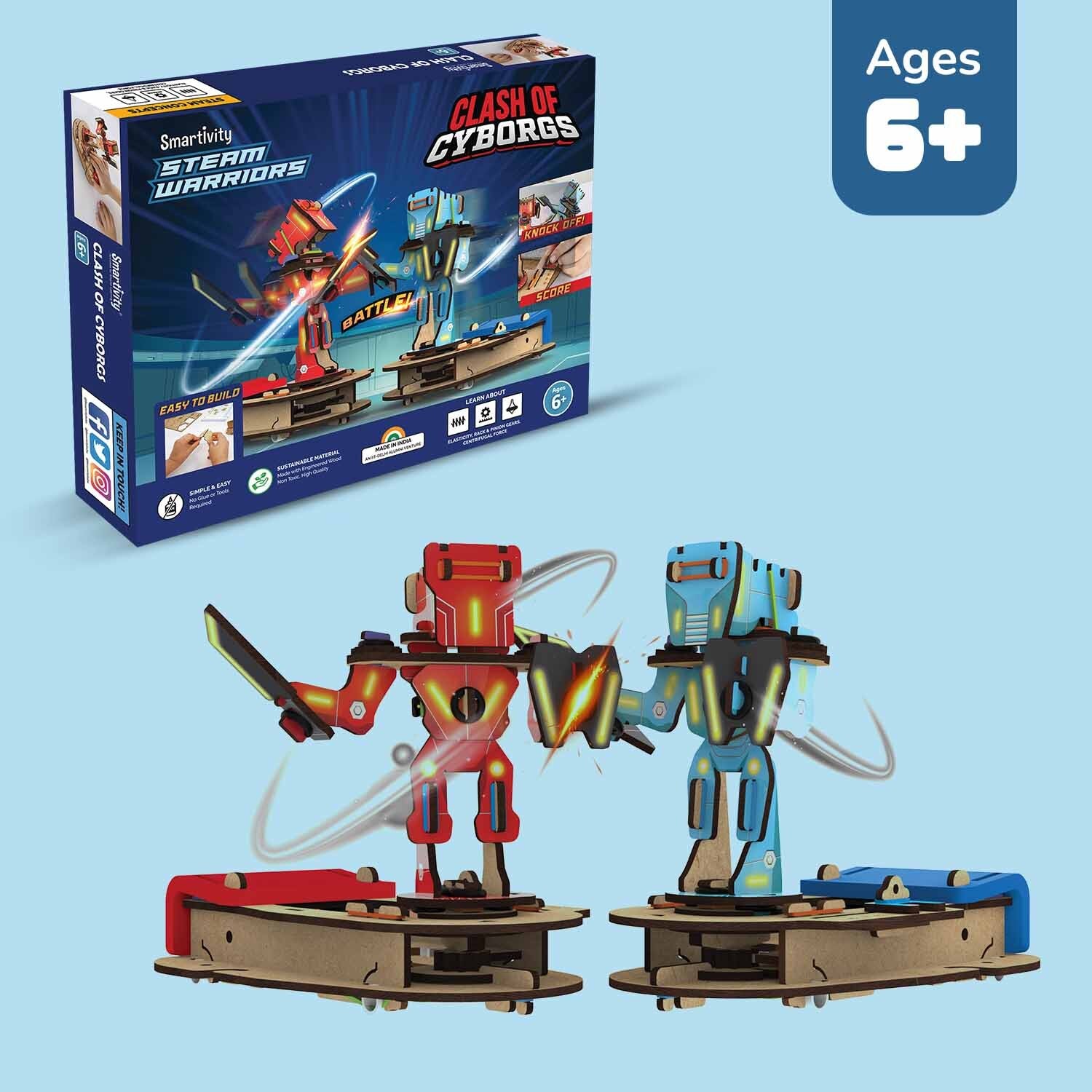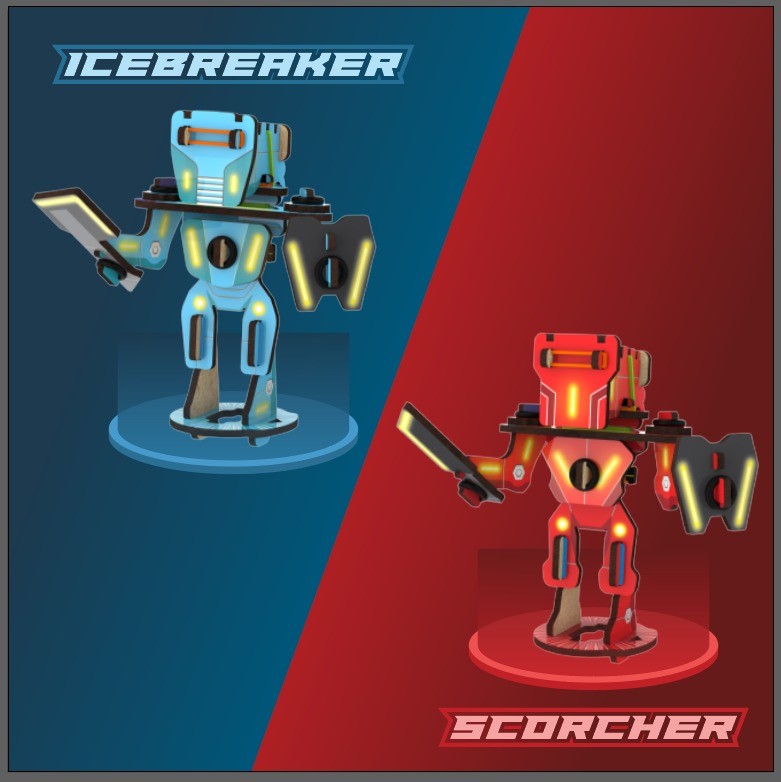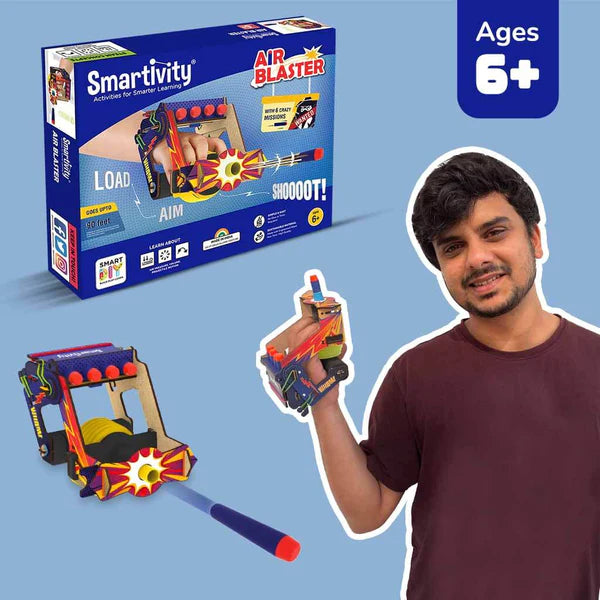 Air Blaster | Build-It-Yourself STEAM Shooting Toy | Long Range
Teaches STEAM concepts like air pressure, projectile & volume

A modern take on the classic toy guns
Boosts focus, creativity and consistence

Easy-to-build, fun and interactive game with

hours of screen-free playtime

Internationally certified safe & non-toxic designs built with eco-friendly, premium quality re-engineered wood


All-Inclusive Box: MDF sheets, step-by-step instruction manual, bonus learning activities
The Mafia Boss is on the loose. The furniture in all homes is in danger. Build your Air Blaster, wear it and save the city from the Mafia Boss. Use the scientific principles of Air Pressure and Projectile motion to take down the Mafia Boss.
Thrilling character-based multiplayer gameplay for both kids & adults - full family fun

Teaches kids essential STEAM concepts like Centrifugal Force, Rack n Pinion Gears & Elasticity


Easy-to-build with hours of screen-free playtime



Internationally certified safe & non-toxic designs built with eco-friendly, premium quality re-engineered wood


All-Inclusive Box: MDF sheets, step-by-step instruction manual, bonus learning activities
Rival Cyborgs - Icebreaker and Scorcher - need your help in the battle for the ultimate STEAM Warrior in Smartivity's Clash Of Cyborgs! Learn about fundamental science concepts like Centrifugal Force, Rack & Pinion Gears and Elasticity - backed by the STEAM (Science, Technology, Engineering, Arts & Mathematics) framework of learning. This educational toy will boost your little fighter's confidence, focus and strategic skills all through hours of interactive play.