Future Makers
3 Awesome Gifts For Kids, 8 Years and Older To Learn About The World
by Smartivity on Tue, Feb 23, 21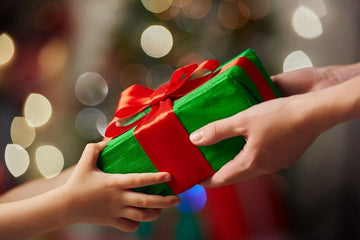 Is your child or a nephew/niece's 8 years (+) birthday coming up? Are you looking for a great gift for kids of this age, that aren't the same old thing you've given them before - story books, colouring books, arts and crafts for kids, toys, etc.?
At the age of 8, a child is capable of developing interests that can very well become the foundation of their careers later on. This means that the toys for kids of this age can be instrumental in their life choices and a gift that complements this by engaging them in a fun way, can be a big hit.
There are plenty of great choices on the shelves - digital and physical - that you can pick up to  give them plenty of enjoyment while teaching them a variety of concepts and ideas about the world around them and how things work. We've narrowed down the gift choices to three types of toys to help develop a child's interests while keeping them mentally and physically engaged, and all of which are plenty of fun.
Creativity enhancers
Usually, birthday gifts for kids include toys that, although fun, do not necessarily help their growth process. But there are some toys out there that offer children a fun way to enhance their imagination. Open-ended toys that promote creativity without the use of guides or instruction manuals give kids the freedom to explore their ideas through use of colours, shapes and easy to understand words. A few creativity enhancers can include building blocks, clay, whiteboard challenges, mix and match puzzles, etc.
STEAM toys
STEAM (Science, Technology, Engineering, Arts, Mathematics) toys are those that introduce, promote and inculcate the basics that are part of the various fields of life. Simple construction sets or quiz-themed play sets based on STEAM can give your child an early boost to knowing general applications in those specific fields. Smartivity is a brand that offers a wide selection of such toys that kids can enjoy playing with and explore their creativity, while enhancing certain skills.
Educational toys
With traditional educational techniques, there's a possibility kids might get bored and disinterested quickly. With toys dedicated to giving kids knowledge, the manner in which a child learns can be relatable, efficient and enjoyable. educational stem toys for kids that focus on math or science, building mechanics or robotics can be great learning mediums. These could be a DIY multiplication machine that kids can use as a tool to learn math basics. And at 8, these toys play teacher, outside of a classroom.
Kids are powerhouses of potential, that means toys in any of these categories are not just an option, they are essential to their development. So, when buying gifts for the kids who are 8 years or older, toys from companies like Smartivity, make great choices. At the end of the day, your kids hold the key to build a brighter future and believe it or not, toys can play a vital role in the process.