Future Makers
Ditch TV Time for These Great Educational Games for Kids 8 and Over
by Smartivity on Mon, Mar 29, 21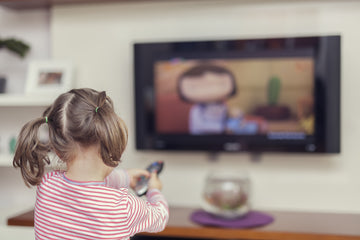 Nowadays, kids are obsessed with the digital world. Right from watching TV, playing console/ mobile/ tablet games to experiencing virtual education, the compulsive digital usage is robbing them of real-life experiences. Current-day challenges have made it so much more difficult to keep kids away from a display.
With their boredom at peak and the need for them to stay indoors, for a while longer, at least, many parents have resorted to buying all kinds of toys for the kids to keep them entertained. Given the circumstances, this isn't a bad thing. However, instead of just playthings, parents, especially those with 8-year olds (and over), should consider educational toys for kids to help develop their intellectual and motor skills.
Here are some great options to help kids learn various concepts without compromising on fun:
Word Games
Word Games help children build their vocabulary and enhance their linguistic abilities. With these types of educational games to the rescue, kids can bolster their reading, writing, speaking, and pronunciation skills. There are plenty of games to choose from that include Scrabble, doing picture crosswords from books, playing Hangman, etc. Each of these are also a great bonding opportunity for parents and kids, something that is more relevant today, than ever before.
Outdoor Games
With summer vacation getting closer, children may want to spend their time outdoors. That's never a bad thing, however, keeping the current situation in mind, safety must be ensured at every step - wearing a mask, regularly washing hands/carrying a sanitiser, maintaining social distance. Playing games like Hopscotch, Simon Says, and creating Scavenger Hunts can help children evolve their spatial relationships, whereas games like Skip-rope help in developing their body rhythm, coordination and balance.
STEAM Games
The concept of STEAM (science, technology, engineering, art, and math) focuses on improving analytical and creative skills and helps children learn through experience. Toys in this category are designed to encourage kids to learn about diverse educational concepts in a fun and entertaining way. 
Smartivity is a brand that offers a variety of STEAM toys for the kids in the age groups of 3+, 6+, and 8+ who are creative and curious learners. The Hydraulic Crane is one of the many games from Smartivity that allows kids to build a functional crane by referring to its detailed manual and using the tools sent with the package. It also teaches them the concepts of hydraulics, rock and pinion mechanism, and momentum transfer all of which contribute greatly to keeping kids engaged through educational toys that are also plenty of fun.
Every child deserves access to quality physical and cognitive development. Educational games for kids from companies like Smartivity can have great value here. So when you're considering something as a gift to an 8 year old boy or girl to boost their confidence and help with their development, consider what Smartivity has available. Children are the future-makers, it's our responsibility to help make their lives as fulfilled as possible.