Future Makers
Gifts for Kids to Help Them Learn How Things Work
by Smartivity on Tue, Mar 30, 21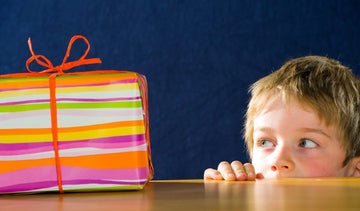 After a certain age (8+ years), your child is going to need to understand the fundamental workings of the world around them. At this exciting age, interests are developed that can later become career choices, likes and dislikes will emerge and answers to the many questions in their minds can be found. This also means that toys for the kids who show a genuine aptitude and curiosity about the world around them, will play a crucial role, in aiding their overall growth.
Learning how things work can be a great opportunity to mix the fun element of games with the educational aspect of child development. So, parents need to focus on toys that can actually deliver on both ends and gifts for the kids who show a genuine aptitude and curiosity, whether for their birthdays, Christmas etc. can be a great way to help them grow better.
Here are some ideas to consider when looking for those perfect educational toys for kids:
Toys exploring sounds
Kids are exposed to the various sounds, both natural and man made, around them since the time of their birth. To help them understand how sounds work, for example, in music, there are many options out there that help them grasp basic knowledge about it. Take Smartivity's Mechanical Xylofun Music Machine for example, this toy helps your child understand harmonies and basic musical notes in an interactive, fun setup; something that exposes them to music and teaches them about it.
Toys exploring gravity
Another fundamental curiosity most kids have is related to gravity. Kids have very curious minds and with the right tools, this curiosity will help them learn how the world works around them. Smartivity's Stop Drop Gravity Transporter is a unique construction toy that allows kids to explore gravity as a concept. Answering the curious questions of why and how, this fun multilevel game will teach kids everything they can grasp at the age about gravity.
Toys exploring geography
Another key aspect of learning is knowing the world as a whole. Geography is an interesting topic for kids, if given an exciting, fun way to learn. Smartivity's Globe Trotter is an AR-enabled toy that teaches kids the simple concepts of day and night, trade routes, and the coordinate system. With a toy like this, kids get exposure to the world around them, literally.
When it comes to gifts for kids, toys like these are just perfect. They're great options to enable teaching them about how things work. These can be tools for their better overall development and growth and with gender neutral, eco-friendly toys, like those from Smartivity, learning can be both fun and very interesting.